Adaptations for carers and the care sector
Posted 21.01.2022
We work with carers and care homes across the UK to provide a safer and more comfortable driving and travelling experience for both the carers and residents.
By offering a wide range of car adaptations designed specifically to improve safety, accessibility and comfort, we help to relieve some of the physical strain required by carers to help residents/patients in and out the car and increase the safety of the residents once inside the car.
Not only that, we understand how important it is for people to get out and about on enrichment days and feel apart of the community which is why it is vital to ensure carers and care homes have the right resources to do so.
How we helped Ludlow Street Healthcare
We helped Ludlow Street Healthcare with their 2020 VW Caddy by fitting:
Front polycarbonate safety screen – To protect the driver from physical contact but maintain visual and audio communication
Rear polycarbonate safety screen – To ensure the occupant doesn't interfere with anything that is placed in the boot which could pose as a hazard
Rubberised flooring – To ensure easy cleaning
Single rear seat & harness – To ensure the occupant has plenty of space and easy access from both sides of the vehicle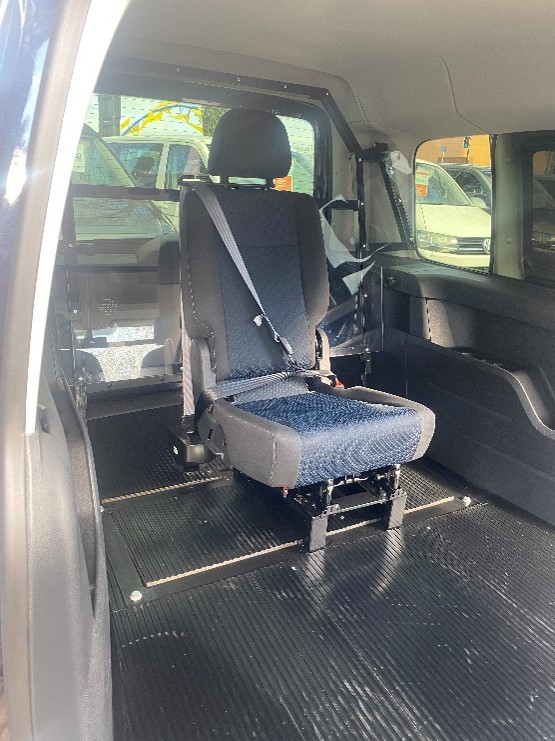 They were delighted with the vehicle as it will not only improve things for their client, but for the employees too. It will also allow them to spend more time in the community as their previous vehicle just wasn't suitable and prevented them from taking clients out!
How we could help you
We work alongside the industry leading manufacturers of vehicle adaptation products so you can be reassured that we only install high quality products. Here are some of the most popular adaptations used for carers:
Front & rear polycarbonate safety screens
Polycarbonate window screens
Polycarbonate safety enclosures
Bespoke Aluminium flooring
Rubberised flooring
Multiple & single rear seating options
Various seat coverings
Winch loading wheelchair systems
Wheelchair & scooter docking units
Tie down systems
Electric steps
Privacy glass
Harnesses and restraint systems
Climate control & lighting systems
Specialist & bespoke work on a quotation basis
If you're a carer and would like to discuss vehicle adaptations to help both yourself and your patient, get in touch with our helpful team.