Welcome to our Glasgow branch
Are you looking for a car adaptation installer near you? Conveniently located close to the heart of Glasgow we are the leading vehicle adaptation specialists covering the whole of Scotland offering a mobile car adaptation fitting service.
Whether you're struggling to get in & out of your car or need driving aids to give you your control back, our Motability accredited vehicle adaptation specialists are on hand to help.
Email us
Find us
Unit 10, 91 Vermont Street, Glasgow, G41 1LU,
Call us
Monday - Friday: 9am - 5pm

Our Branch
Our team of fully trained specialist engineers have over 30 years' experience in the motor industry, as well as 20 years adapting vehicles for people with disabilities.
Our dedicated team's focus is to provide the very best level of customer service. AIC Glasgow have vast experience and specialist knowledge within the vehicle adaptation industry which means you can be on your way and enjoying a greater sense of freedom in no time at all.
Our AIC Glasgow team are always on hand to advise you on the products available over the phone or through a free home demonstration.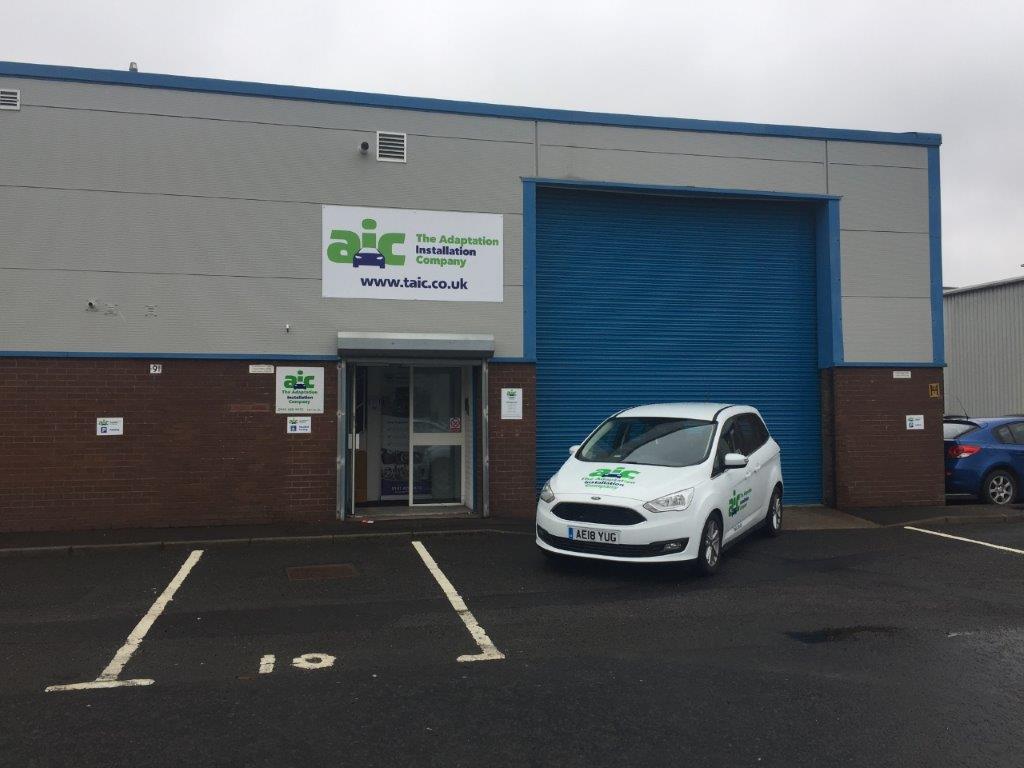 Not sure which product you need?
Our helpful team is on hand to advise you on the products available over the phone or through a free home demonstration
"Thank you to all the staff for their excellent service in fitting not only my hoist but putting together my new powerchair and for all the advice and help"
Sandra