Wheelchair Accessible Vehicles (WAV's)
What is a Wheelchair Accessible Vehicle?
A Wheelchair Accessible Vehicle is a vehicle that has been specifically converted and adapted for wheelchair users, either to travel as a passenger or as a driver. They are a popular solution for many wheelchair users and can be fitted with a wide range of adaptations for a completely accessible travelling and/or driving experience. There are many different types of Wheelchair Accessible Vehicles that you can choose from depending on your individual requirements, however we have highlighted the top 3 configurations below.
Passenger WAV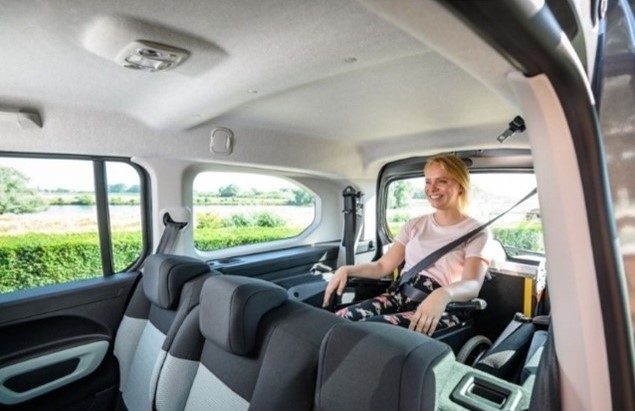 Passenger WAV's are the most common type of WAV and are adapted to allow a wheelchair user to either travel as a passenger in the rear or in the upfront passenger positions.
Access to the vehicle is typically via a ramp or a lift fitted to the rear or the side of the vehicle. The wheelchair will be secured in position with either manual restraints or an electronic docking system. Rear ramped WAV's can also be fitted with a powered winch to help pull the wheelchair into the vehicle if assistance is required.
Here are some potential seating configurations:
Drive from Wheelchair Vehicles (DfW)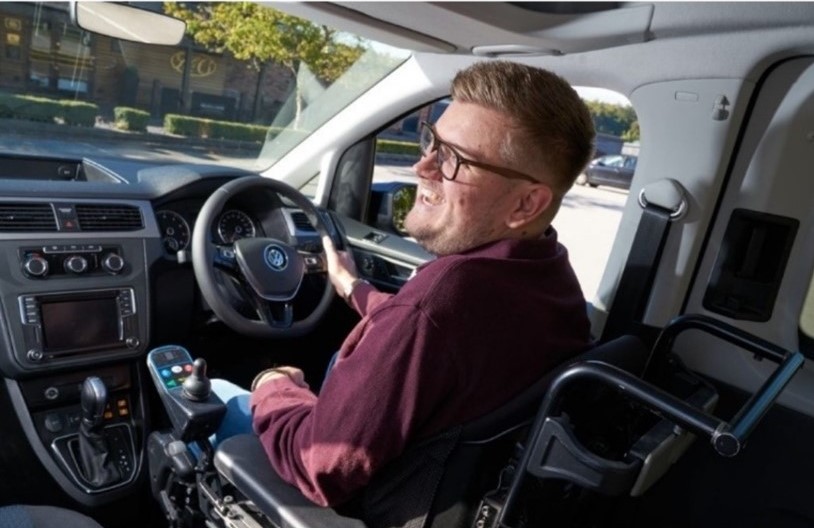 Drive from Wheelchair WAV's (DfW's) are bespoke vehicles that typically require more adaptations to allow wheelchair users to drive whilst seated in their wheelchairs. The wheelchair itself will be securely located in a suitable driving position, using an electronic tie down system, and additional adaptations will be fitted to allow all the vehicle controls and functions to be operated comfortably and safely by the user (see additional adaptations).
Like Passenger WAV's, access can be via a ramp or a lift fitted to either the rear or side of the vehicle and seating positions can be adjusted to suit. A 'swap over seat' is provided on most Drive from Wheelchair conversions so that the wheelchair user can also travel as a passenger whilst someone else drives the vehicle. DfW's are built bespoke to suit your individual needs and therefore are more complex which can mean increased timescales and costs.
Internal Transfer DfW WAV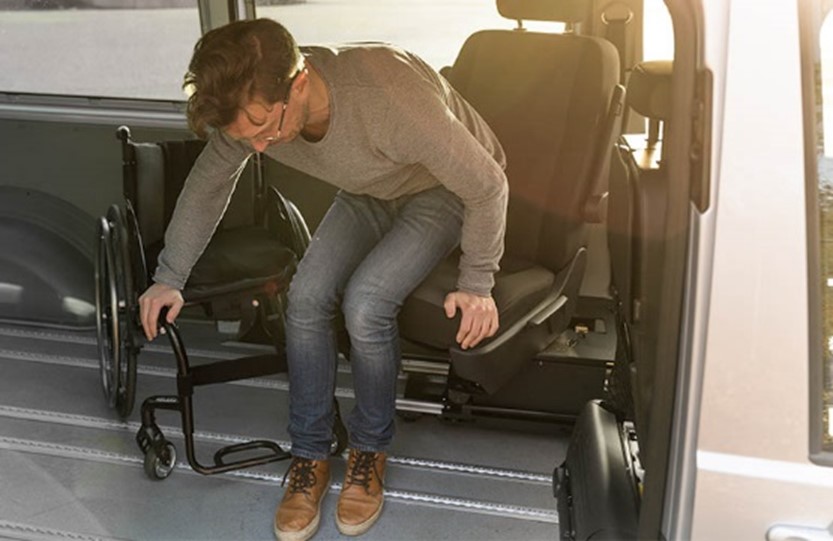 Internal transfer WAVs are similar to DfW's in that a wheelchair user is able to drive the vehicle independently. The main difference is that a 6-way swivel seat (see additional adaptations) is fitted in the driving position to allow those with sufficient mobility to transfer into this seat from their wheelchair.
The wheelchair itself is stowed using either manual or electronic tie downs in a suitable position behind the 6-way seat for easy transfers. Any additional adaptations are then fitted so the driver has full access to all of the vehicles controls and functions.
Here are some potential seating configurations:
Which WAV is right for me?
Once you have decided on a Passenger WAV,  a DfW or an Internal Transfer DfW, there are several other considerations that need to be taken into account before ordering the vehicle. Such as what size of WAV you require, how you wish to access the vehicle and any other additional adaptations that may be required.
Small Wheelchair Accessible Vehicle
Small WAV's are generally based upon smaller vans or MPV type vehicles such as the Citroen Berlingo, Peugeot Rifter, Seat Alhambra etc. Smaller WAV's typically have a lowered floor in the rear with a rear ramp fitted. This allows the wheelchair user access to their preferred travelling position and can also be assisted through the addition of a wheelchair winch. Seating configurations for passengers can be adapted to suit the user.
Medium Wheelchair Accessible Vehicle
Medium sized WAV's are slightly larger and are generally based on the long wheel based versions of the Berlingo, Caddy or Tourneo Connect etc. This additional room allows the user more options for entering and exiting the vehicle, such as side door lifts, Drive from Wheelchair option, and additional seating. This extra space also makes them more suitable for varying wheelchair types and additional adaptations.
Large Wheelchair Accessible Vehicle
Larger WAV's are based around short or long wheel based vehicles such as the VW Shuttle, Ford Custom or Mercedes Sprinter etc. These are much larger vehicles and therefore are more adaptable to individual users needs and provide more seating or room for equipment. Large WAV's are also more suitable for DfW's and Internal Transfer DfW's as the extra internal space allows the user to more easily transfer into a comfortable driving position.
Additional Adaptations for WAV's
There are many adaptations and driving aids that can be added to your WAV to ensure all your needs are met and can enjoy a safe and comfortable travelling or driving experience. From popular driving aids such as hand controls and steering aids to access and transfer solutions right through to complete bespoke adaptations, all of which, the Adaptation Installation Company can supply and install.
Wheelchair Ramps and Lifts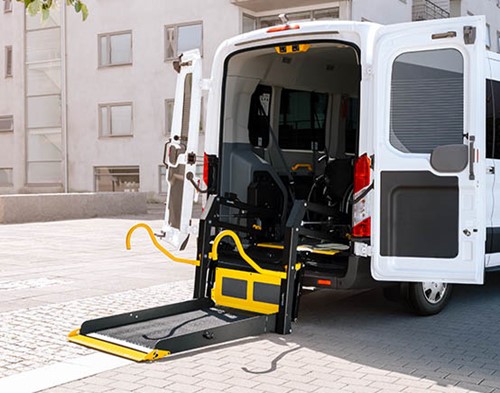 Wheelchair ramps and lifts are generally specified prior to the build phase of the WAV conversion; however, they can also be retrofitted to a wide range of vehicles should circumstances change. At AIC we supply & install a wide range of WAV access products from all the leading manufacturers dependent upon your individual needs.
Wheelchair Securement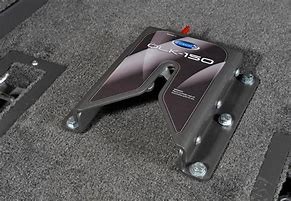 In any type of WAV it is imperative that the wheelchair and the user are both secure whilst travelling in the vehicle. Regardless of the type of WAV chosen, the wheelchair and / or user must be secured into position using either manual wheelchair restraints or an electronic automated docking system.
Manual restraints are generally used for passenger vehicles or for individuals with sufficient mobility to operate them independently. Whereas, electronic docking systems allow the user to simply drive their wheelchair into a dock which is secured to the floor of the vehicle which removes the need to attach restraints or straps to secure the wheelchair. A simple press of a suitably located button allows the user to release from the dock and exit the vehicle with minimum effort. All securement products fitted at AIC are crash tested to stringent European regulatory standards.
Electronic / Push Button Gear Changers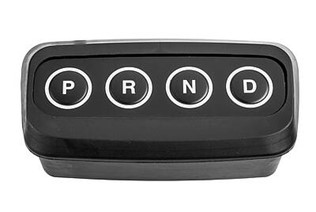 Electronic or push button gear changers can be fitted to a wide range of automatic vehicles. These allow the driver to change gears at the touch of a button rather than pushing or pulling a central lever or stalk which is particularly helpful for people with reduced strength or dexterity. They can be mounted in a convenient position for the driver, allowing for easy operation of the buttons.
Bespoke WAV Adaptations
As well as the more common adaptations such as hand controls, steering aids, pedal modifications, secondary controls and more, we can also fabricate and install a wide range of bespoke products tailored to your individual requirements. After all, our mission is to ensure every customer can enjoy the safest, most comfortable and stress-free driving or travelling experience possible.
If you're acquiring a WAV for use within the care sector, you can find out more about the specific adaptations we install here.
In-life alterations, amendments and servicing
Throughout the life of a Wheelchair Accessible Vehicle it may become apparent that some elements of the vehicle are not meeting your needs as they once did. This is quite common as circumstances are bound to change over time which is why we provide a completely free assessment service to ensure that you have the best independent advice to remain mobile. Whether there has been a wheelchair change, condition change or if additional equipment is required, we can keep your WAV up to date and appropriate for your needs.
It's also impetrative that your WAV and the adaptations fitted to it remain in tip top condition. Here at AIC we are able to service and adjust adaptations to ensure that you continue to get many years of use from them.
Contact us to discuss your WAV adaptation needs
Not sure which product you need?
Our helpful team is on hand to advise you on the products available over the phone or through a free home demonstration
"Thank you to all the staff for their excellent service in fitting not only my hoist but putting together my new powerchair and for all the advice and help"
Sandra